Doctors & Staff
Meet the experienced and friendly doctors and staff who make AZ Eye Health the leading provider of vision care products and services in Scottsdale.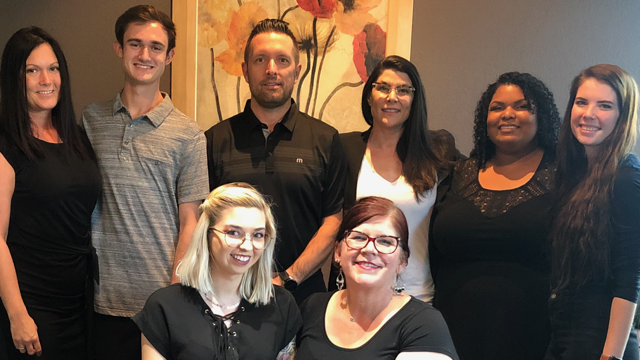 ---
Dr. Brett Gramlich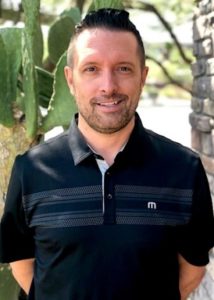 In his 18 years of practice Dr. Gramlich has become one of the most respected eye care providers in the North Scottsdale/ Phoenix area. He specializes in primary eye care and specialty contact lens fitting. He also has a wealth of experience in treating and diagnosing eye diseases including (but not limited to): dry eye syndrome, acute conjunctivitis, allergic conjunctivitis, glaucoma, cataracts, and macular degeneration.
Dr. Gramlich earned his Doctorate of Optometry with distinction from Pacific University College of Optometry in 1999, finishing in the top 5% of his class. He did his undergraduate work at the University of Calgary in Canada graduating with a B.Sc. in Cellular, Microbial, and Molecular Biology. Dr. Gramlich completed one of his internships at the renowned Pacific Cataract and Laser Institute in Bellevue, WA. Here the emphasis of his training was in refractive surgery co-management, cataract co-management and diagnosis and treatment of ocular disease. He also completed a rotation through the Hu Hu Kam Memorial Hospital in Sacaton, AZ. Here valuable experience was gained in the management of diabetic eye disease, glaucoma as well as acute eye disorders. Dr. Gramlich is medically certified to treat and diagnose eye disease.
Since graduation, Dr. Gramlich has continued to practice full-scope Optometry including general and specialty contact lens fittings, pediatric eye exams and LASIK/ refractive surgery consultations. He is also certified to fit Paragon CRT (night-time) contact lenses, which is a non-surgical FDA approved alternate to correcting near-sightedness. Dr. Gramlich prefers private practice where he can practice primary eye care but also has the opportunity to spend more time with his patients. He also believes in implementing to use of new technology to provide better eye care. This allows him to truly meet all their eyecare needs.
Dr. Gramlich enjoys spending time with his wife and three young boys. He also is an avid hockey player and, when he has the time, enjoys golfing and tennis.
email: Office@azeyehealth.com
---
Dr. Melissa Gabriel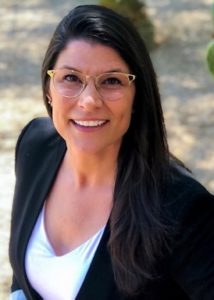 Dr. Gabriel has practiced in the North Phoenix/Scottdale area for the past 17 years and has become one of the most respected family practice eye doctors in the valley.
She has a great following of very loyal patients. She also has a great deal of experience with contact lenses and children.
---
Our Staff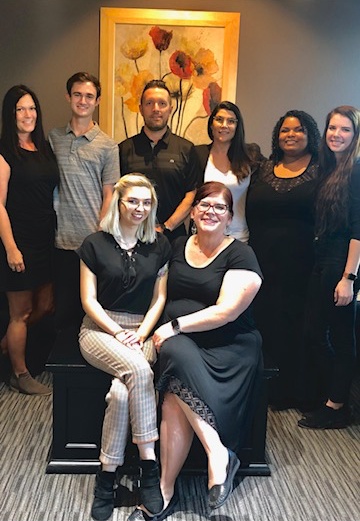 We have a firm commitment to our patients and their visual results, as well as the medical health of the eye and the body. We commit to the highest standards with regard to the quality of the examination, diagnosis, treatment and referral services using state-of-the-art equipment and the latest technology available. Take advantage of our experience and expertise. We are here to serve you. From Children to Seniors. All professions. We want you to see the future brighter.
Your eyesight is a precious gift not to be taken for granted. Here at AZ Eye Health, the staff are dedicated to providing you with a comprehensive eye exam and evaluation, eyeglasses and contact lenses that are high quality, comfortable and perfectly suited to your lifestyle and special needs.
---
Ronelle Auguste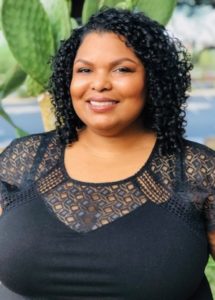 Ronelle is currently our front desk coordinator and eyewear consultant with a decade of experience in the optical industry. She joined AZ Eye Health in 2012 where she first began working as a patient care representative in the front office. Since then, she has been trained as an optometric technician and a dispensing optician.
She enjoys learning about new lens technologies and expanding her optical knowledge. She is always smiling and does her very best to ensure that every patient has a positive experience at our office from the moment they walk in. She looks forward to advancing her optical career and becoming a licensed optician in the future.
When not working, Ronelle enjoys exploring local restaurants, spending time with her family and friends, reading, crafting in her planner, and shopping.
---
Patrice Parker-Phillips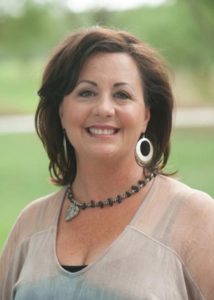 Patti grew up primarily in Southern California and has lived in multiple places including New Jersey, Pennsylvania, Colorado, Lake Tahoe, Nevada and outside Chicago. She has made AZ her home since 1994.
Patti has been with AZ Eye Health since Oct 2013. She comes to us with a unique set of knowledge, skills, and experience that have enabled her to perform in multiple areas and have a positive focused impact on our business. Patti will tell you she works to be able to afford cute sunglasses.
She likes to spend her free time with her husband Rich their children and grandchildren. She is an avid NASCAR fan, loves to travel, loves animals, likes to read, go to movies and has a fun-loving daredevil side willing to try anything including jumping out of a perfectly good airplane. She has also spent quite a bit of time volunteering much of this has been within the breast cancer community. As a survivor, she has the unique ability to understand first hand and offer one on one support to others.
---
Donna Quinn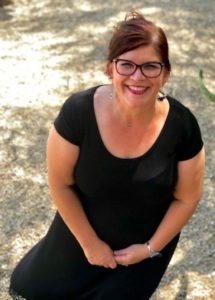 Donna joined the team at AZ Eye Health in Dec of 2005. She has been a licensed optician since 2004
Donna is an Arizona native, She loves camping and spending time with her family and 2 amazing English Bulldogs.
She enjoys laughing and making others laugh as well. She is one of the office pranksters.
---